Turmeric Essential Oil: 3 Powerful Ways to Use It
---
Every now and then, it's a good idea to call out superstar spices such as turmeric. And this week, we're going to highlight one of my favorite spices of all time: Turmeric.
↓
Yes, it's the bright yellow spice often used in curries, mustards and Indian cuisine.
↓
It's gained quite a reputation in recent years — and for good reason. Today, 10,000 peer-reviewed studies mention the benefits of turmeric! This makes it one of the most studied spices in all of the science.
↓
To celebrate this remarkable spice, I'll be sharing my "greatest turmeric hits." These are my top articles, recipes, and videos featuring turmeric.
↓
If you're eager to learn more, make sure to check out some of my top turmeric-related content below!
One of my favorite DIY skin masks is made using benefit-rich turmeric. Turmeric has been all the craze for dietary reasons, but did you know it can also help your skin?
↓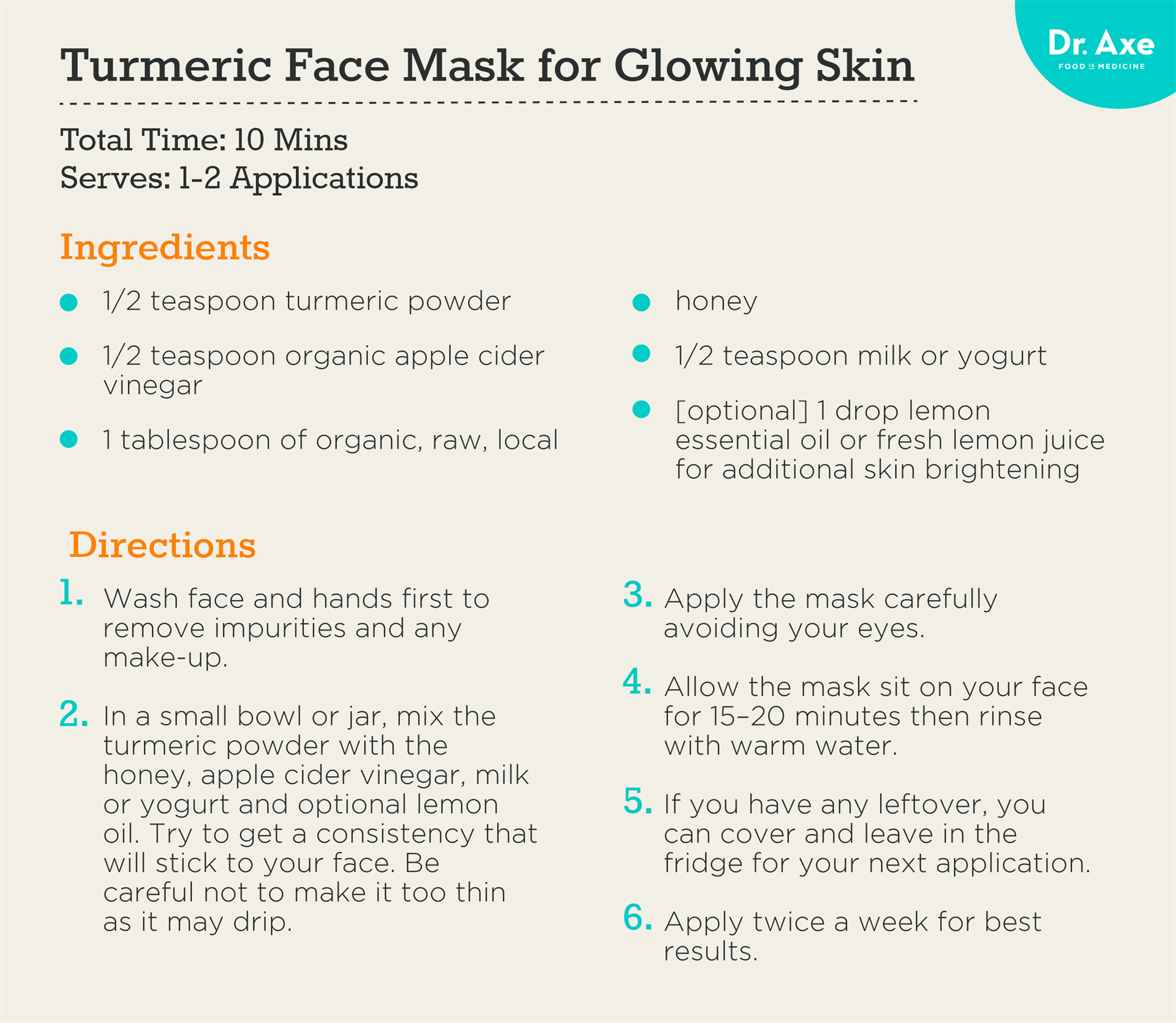 If you thought turmeric spice was powerful, wait 'til you try it in essential oil form! While oils such as lavender and peppermint are common in cabinets around the world, turmeric oil is a lesser-known oil I believe you need to know about.
↓
When people ask me how to holistically address the natural aging process, anti-aging foods are always at the top of my list. Here are the top 11 foods to work into your diet to fight the signs of aging . . .
Also known as "liquid gold," anti-inflammatory turmeric tea is rich, creamy and slightly sweet. It's the perfect replacement for sugar-loaded pumpkin spice lattes!
↓
By Dr. Axe